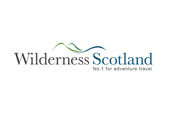 Open Canoeing by Wilderness Scotland
Our canoeing holidays range from multi-day river descents to a crossing of the infamous Great Glen. One of the ancient forms of transport and discovery, a canoe is a great way to go out and explore new places. Pack everything you need and let the river take you away somewhere special.

Our hotel-based trips are the perfect way to try canoeing in comfort. If you choose a camping trip, you will love loading up the canoe and pushing off into the wild, without the weight on your back!

Under the watchful eye of our experienced and highly qualified guides, you can develop your paddling skills while discovering the amazing landscapes and wildlife of Scotland. On each one of our trips, you
Our canoeing holidays range from multi-day river descents to a crossing of the infamous Great Glen. One of the ancient forms of transport and discovery, a canoe is a great way to go out and explore new places. Pack everything you need and let the river take you away somewhere special.

Our hotel-based trips are the perfect way to try canoeing in comfort. If you choose a camping trip, you will love loading up the canoe and pushing off into the wild, without the weight on your back!

Under the watchful eye of our experienced and highly qualified guides, you can develop your paddling skills while discovering the amazing landscapes and wildlife of Scotland. On each one of our trips, you will receive personal coaching. As well as being very knowledgeable on the local flora, fauna, history and culture - our guides will ensure that you have a safe and incredible holiday.

We can also run private canoe trips - contact us to discuss your ideas and let us design the perfect paddling itinerary for you, regardless of what level of paddler you are.