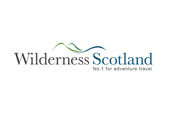 Mountain Biking by Wilderness Scotland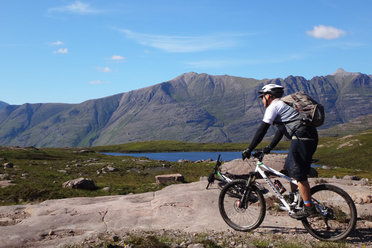 Our mountain bike holidays in Scotland offer the chance to ride superb trails through some of the most unspoiled scenery in Europe. Scotland has twice been named the best place in the world to mountain bike.

Our tours are ideally suited to riders who have developed their skills at purpose-built centres and are now looking to take their experience a step forward and use their mountain bike to explore Scotland's wild places.

The trips are led by guides who hold the Mountain Bike Leader qualification and who know the backcountry trails better than anyone. These trips enjoy accommodation in guesthouses and small hotels, with baggage being transferred along the way.

We can also run
Our mountain bike holidays in Scotland offer the chance to ride superb trails through some of the most unspoiled scenery in Europe. Scotland has twice been named the best place in the world to mountain bike.

Our tours are ideally suited to riders who have developed their skills at purpose-built centres and are now looking to take their experience a step forward and use their mountain bike to explore Scotland's wild places.

The trips are led by guides who hold the Mountain Bike Leader qualification and who know the backcountry trails better than anyone. These trips enjoy accommodation in guesthouses and small hotels, with baggage being transferred along the way.

We can also run private mountain bike trips - contact us to discuss your ideas and let us design the perfect riding itinerary for you, regardless of what level of biker you are.