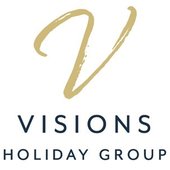 Pure Crete by Visions Holiday Group
We are an independent company who have been offering holiday villas in Crete for more than 30 years. Our accommodation has ranged from houses to farms, and now includes some of the most beautiful Crete villas on the island.

Whatever you have in mind for your ideal holiday in Crete, we aim not only to meet but exceed your expectations, delivering exactly what it is you're looking for in a holiday. Our collection of villas has been carefully selected to meet or exceed our clients expectations, the evnviroment is close to our heart and we have helped to restore Cretan houses in cooperation with local families, supported solar power, recycling, endangered species and provided carbon offset
We are an independent company who have been offering holiday villas in Crete for more than 30 years. Our accommodation has ranged from houses to farms, and now includes some of the most beautiful Crete villas on the island.

Whatever you have in mind for your ideal holiday in Crete, we aim not only to meet but exceed your expectations, delivering exactly what it is you're looking for in a holiday. Our collection of villas has been carefully selected to meet or exceed our clients expectations, the evnviroment is close to our heart and we have helped to restore Cretan houses in cooperation with local families, supported solar power, recycling, endangered species and provided carbon offset.

Our holidays in Crete include both all-inclusive holidays and self-catering holidays in a range of locations which are all are available for rental on a weekly basis. We pride ourselves on our team having an in-depth knowledge of both Crete and each of our individual properties, so any enquiries you may have regarding holiday villas in Crete can be expertly answered. We also offer specialist flower, walking and exploring Crete guided tours

If you have any enquiries on any of our properties, or simply holidays in Crete, don't hesitate to get in contact with us by calling 01444 880 404 and a member of our team will be happy to help you

Think Crete villas, think Pure Crete.