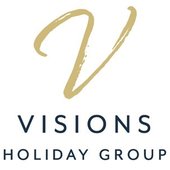 Ilios Italy by Visions Holiday Group
Since 1980 our company has been providing holiday villas and country house with pools rentals for
discerning travellers. Our properties appeal to all, families or groups of friends or couples from around the
globe, looking for quality luxury accommodation which provides comfort, privacy and relaxation.
Our Visions of Italy program offers flexible tailor-made itineraries in private homes and country houses
with pools, fabulous boutique hotels and a wide range of guided tours.
Our private villas particularly in Tuscany and in Umbria have long been a favourite choice for our clients.
All of our villas are located within driving distance of the many beautiful towns and cities for which
Since 1980 our company has been providing holiday villas and country house with pools rentals for
discerning travellers. Our properties appeal to all, families or groups of friends or couples from around the
globe, looking for quality luxury accommodation which provides comfort, privacy and relaxation.
Our Visions of Italy program offers flexible tailor-made itineraries in private homes and country houses
with pools, fabulous boutique hotels and a wide range of guided tours.
Our private villas particularly in Tuscany and in Umbria have long been a favourite choice for our clients.
All of our villas are located within driving distance of the many beautiful towns and cities for which Italy is
renowned. We feature Tuscany, Umbria, Le Marche and the Amalfi Coast but are happy to source
accommodation where necessary.