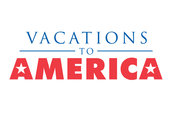 Florida by Vacations to America
Welcome to Vacations to America featuring the most amazing USA holidays available today.
We have a fantastic selection of holidays to Florida. Choose from our individually named villas or great resorts for a single centre or multi centre holiday to the Sunshine State.
If you want us to plan something just for you, use our tailor made service. With the help of highly trained staff, who specialise in selling Florida, you can be sure that you get the full benefit of our in depth specialist knowledge when planning your holiday. With the largest selection of unique accommodations including private villas with pools, deluxe resorts, hotels and bed and breakfasts, and access to all the best
Welcome to Vacations to America featuring the most amazing USA holidays available today.
We have a fantastic selection of holidays to Florida. Choose from our individually named villas or great resorts for a single centre or multi centre holiday to the Sunshine State.
If you want us to plan something just for you, use our tailor made service. With the help of highly trained staff, who specialise in selling Florida, you can be sure that you get the full benefit of our in depth specialist knowledge when planning your holiday. With the largest selection of unique accommodations including private villas with pools, deluxe resorts, hotels and bed and breakfasts, and access to all the best flight arrangements, your travel consultant will ensure that your tailor made holiday is exactly right for you. Our holidays to America are designed to meet your exact needs to ensure you experience a trip of a lifetime
Vacations to America has been arranging tailor made vacations to the United States for nearly twenty five years.