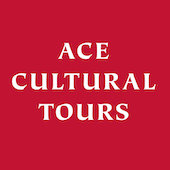 Uzbekistan: The Silk Road
Uzbekistan: The Silk Road Overview
• Journey to the heart of Central Asia to discover ancient history and culture • Visit the Silk Road cities of Khiva, Bukhara and Samarkand • Experience Samarkand's famed Registan Square, bordered by elegant madrasas in shades of gold and turquoise
Our tour begins in the modern capital, Tashkent, where the exhibits of the city's museums will set our investigations in context. From there we head to the oasis town of Khiva – once the final stopping-point of caravan trains before they set out on the long journey across the desert for Persia. The inner citadel of Ichan Kala, surrounded by huge crenellated clay walls, was the first site in the country to be listed by UNESCO. Architectural highlights include the Juma Mosque, with its forest of carved wooden columns – the oldest of which date from the 10th century.
We shall traverse the Kyzylkum desert to Bukhara, a centre of culture and civilisation from the 6th century BC. The armies of Genghis Khan left little intact from the city's earliest days, with a notable exception being the perfectly preserved 10th century Ismail Samani Mausoleum.
Founded as early as the 7th century BC, the city of Samarkand is one of the oldest in all of Central Asia. Captured by Alexander the Great in 329 BC, it passed through the hands of successive civilisations before reaching its zenith as the capital of the Timurid Empire. The archaeological site of Afrasiab is preserved, along with astonishing frescoes bearing testimony to the vanished Sogdian civilisation that dominated trade along the Silk Road for centuries.
This tour will be led by Tour Director Steve Mastin, MA, PGCE, FHA. Steve studied history and classics before working as a schoolteacher for 17 years, during which time he organised many trips to Italy, France and Germany. He has worked overseas training history teachers in Singapore, Australia and Kazakhstan. A committed advocate of the power of storytelling, Steve is passionate about bringing a life-long love of history to students of all ages. He is a Fellow of the Historical Association and is a regular speaker at history conferences both in the UK and overseas.
Find out more about the Uzbekistan: The Silk Road