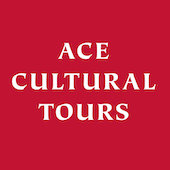 Jazz From New Orleans to Memphis
Jazz From New Orleans to Memphis Overview
• Delve into the rich sounds, sites and flavours of the 'cradle of jazz' – New Orleans • Trace the threads of US history and the evolution of musical genres as we progress along the Mississippi to Memphis • Enjoy live music, complemented by relaxing daytime excursions in the cities and surrounding c
It was in spring 1718 that the French Mississippi Company founded a colony on the twin banks of the Mississippi River and called it La Nouvelle-Orléans. Over its subsequent three hundred years, New Orleans' diverse communities gave rise to deeply distinctive musical and culinary traditions, and from its unique cultural blend emerged one of the world's most recognisable, multifaceted and popular musical genres: jazz.
Evolving towards the end of the 19th century from a mix of African, European, and wider musical influences (including marching brass bands), jazz is inextricably connected with the social, economic and political heritage of the Deep South. It provides our tour with a dynamic focal point for a voyage along the Mississippi that will chart not only transitions within music but also within American society and culture.
Led by one of ACE's most experienced music specialists, we will explore the origins of jazz in its many forms, following in the footsteps of the enterprising musicians who got their early breaks in the city. While Louis Armstrong is the most widely known today, cornetist Buddy Bolden is credited with helping to advance New Orleans' distinctive ragtime sound, King Oliver's Creole Jazz Band created some of the very first great jazz recordings, and the arrangements of Jelly Roll Morton retain a near-unrivalled place in jazz history. From the leafy courtyards of the French Quarter, heavily influenced by Louisiana's Spanish colonial past, to Jackson Square, site of the southern state's purchase by the United States in 1803, we will seek to understand how and why jazz developed here, and what it meant for the growing popular musical traditions of the USA.
This tour will be led by Sandy Burnett, MA, a musician and broadcaster. Sandy spent a decade as one of the core team of presenters on BBC Radio 3, hosting dozens of live broadcasts from the BBC Proms and interviewing many of the world's finest musicians. As a double bass player, Sandy has performed, toured and recorded with many of the finest musicians, artists and ensembles from Britain and beyond. He is the regular bass player for Blue Harlem, the Hep Chaps, the Tuxedo Jazz Orchestra and for the American singer/songwriter Gerard Kenny; he has a Sunday residency at Le Caprice in London's West End, appears regularly at Ronnie Scott's, and in 2016 his playing was featured in the National Theatre's acclaimed revival of August Wilson's play based around black American music-making in the 1920s, Ma Rainey's Black Bottom.
Find out more about the Jazz From New Orleans to Memphis