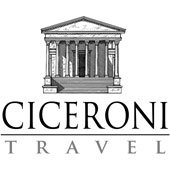 Houses & Gardens of Shropshire
Houses & Gardens of Shropshire Overview
Houses & Gardens of Shropshire: Opportunity to visit a beautiful part of England. Wonderful choice of houses across many different periods. Dramatic landscape settings & some fine gardens included. Many private visits, frequently with lunch hosted by the owners. Lovely hotel in quiet village setting, with good food. Gentle pace.
Sleeping Beauties: Houses & Gardens of Shropshire
Tour Lecturer: Tom Duncan, Co-Founder of CICERONI Travel
Shropshire remains delightfully old-fashioned, rural and mostly untouched by twentieth century modernisation - almost unknown and largely unvisited. This is a pity, because it is awash with wonderful houses, fine gardens and unspoilt towns and villages. This is the heart of 'black & white' building country, with fine examples to be found in almost every town and village. There is a wealth of stone from the Longmynd and Wrekin Hills as well as a large quantity of brick buildings.
Of the many 'black and white' houses in Shropshire the most famous is Pitchford Hall, indeed it is England's finest half-timbered house. In single family ownership since 1473, tragically it had to be sold in 1992 but after years of neglect by the new owner, it has just been bought back by the Colthurst family. Not normally open to the public, we are very lucky to be able to see the house in the early stages of its restoration. Aldenham Park is, like so many English country houses, made up of a series of building campaigns, the resulting whole entirely pleasing. Loton Park began as a Jacobean house, again much altered, but it is a magnificent example of brick architecture and has been the seat of the Leighton family for over three hundred years. Another fine brick house we shall see is Iscoyd Park, just across the border into Wales.
Some houses which we shall visit cannot be named as the owners have requested anonymity. We shall also make time to explore the handsome market towns of Shrewsbury. Finally, several important gardens, including Hodnet Hall, will also be included. We shall be based in picturesque countryside north-west of Bridgnorth, in the village of Worfield. Our accommodation will be in the highly regarded Old Vicarage Hotel which also has an excellent restaurant.
Please note, this tour has now departed, we next expect to offer this tour in 2022. For the latest information about our current and future tours please visit www.ciceroni.co.uk or call 01869 811167
Find out more about CICERONI Travel