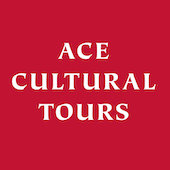 Artists of the North
Artists of the North Overview
• Learn about the artistic heritage of Yorkshire and Lancashire, home to four of Britain's most important 20th century artists: Henry Moore, Barbara Hepworth, David Hockney and L S Lowry • See works by Henry Moore in the open air at Yorkshire Sculpture Park
Our tour of the northern counties visits galleries that have been dedicated to four of the most important British 20th century artists. The Henry Moore Institute in Leeds and the Hepworth Wakefield form part of the 'Yorkshire triangle' alongside the Yorkshire Sculpture Park, Britain's most celebrated collection of outdoor artworks. The Hepworth Wakefield was the Art Fund's Museum of the Year 2017, while the Yorkshire Sculpture Park achieved the accolade in 2014.
The spectacular 18th century park includes permanent pieces by both Moore and Hepworth, and others including David Nash, Anthony Gormley and Andy Goldsworthy. Further north, Jonathan Silver, a close friend of David Hockney, amassed a collection of over 300 pieces by the artist, which now occupies a converted mill in Sir Titus Salt's model village of Saltaire.
Manchester Art Gallery also contains important 20th century works from Augustus John to Lucian Freud. However, the strength of its collection lies in its late 18th and 19th century pieces, including paintings by the Pre-Raphaelites, and Ford Madox Brown's iconic piece Work (1865). This work helped to inspire the commissioning of a series of paintings for Manchester Town Hall.
We will experience the largest public collection of works by the artist L S Lowry, including Coming from the Mill and Going to Work on our visit to the Lowry, a quayside arts centre in Salford. The artist spent much of his life in Salford and his works are closely linked to the city.
This tour will be led by Stella Lyons, BA, MA, a freelance Art History lecturer and speaker accredited with the Arts Society who lectures regularly throughout the UK, Europe and in Asia. Stella studied at the universities of Bristol and Warwick and at the British Institute of Florence. Her particular interests include the Italian Renaissance, 20th century American figurative art, and 19th century British art.
Find out more about the Artists of the North tour.