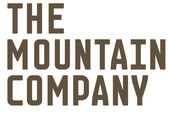 Cultural Tours of Burma by The Mountain Company
The Mountain Company has been operating in Burma, also known as Myanmar, since 2005. Our Managing Director, Roland Hunter, has set up our tours based on his knowledge of the country. He has inspected a large number of hotels and selected the best ones for our tour itineraries.

With our Cultural Tours of Burma you have time to explore the most fabled sights including the temples and pagodas of Bagan; the former capital of Mandalay and watch the sunset at U-Bein Bridge. At Inle Lake, you take a boat to the hotel and along the way you should see the famous leg-rowing fishermen and the floating gardens. In Yangon, you will see the glittering Shwedagon Pagoda and also the colonial buildings
The Mountain Company has been operating in Burma, also known as Myanmar, since 2005. Our Managing Director, Roland Hunter, has set up our tours based on his knowledge of the country. He has inspected a large number of hotels and selected the best ones for our tour itineraries.

With our Cultural Tours of Burma you have time to explore the most fabled sights including the temples and pagodas of Bagan; the former capital of Mandalay and watch the sunset at U-Bein Bridge. At Inle Lake, you take a boat to the hotel and along the way you should see the famous leg-rowing fishermen and the floating gardens. In Yangon, you will see the glittering Shwedagon Pagoda and also the colonial buildings from British times. Our program of cultural tours of Burma offers you a way to explore this country while staying in a hotel every night of itinerary.

We have designed three Cultural Tours to showcase the best of Burma depending on how much time you have available and the type of experience you are looking for. These tours are called Highlights Tour of Burma, Classic Tour of Burma and In Depth Tour of Burma. You also have the option to upgrade to higher-end properties with our Luxury tours.

The Mountain Company is an award-winning team of holiday experts to the Himalayas and Karakoram. We organise treks, expeditions, and tours in Nepal, Bhutan, Pakistan, and India (Ladakh and Sikkim). Our passion is for exploring very remote regions including sections of The Great Himalaya Trail. Winners of AITO's Tour Operator of the Year in both 2018 (Gold) and 2015 (Bronze). We are members of AITO, ABTOT and hold an ATOL license.