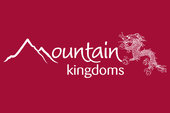 Kilimanjaro Summit Lemosho Route
Kilimanjaro Summit Lemosho Route Overview
Reach the summit of Kilimanjaro via the Lemosho Route. With extended acclimatisation time on the mountain, to give the best possible chance of summit success.


Highlights of The Kilimanjaro Lemosho Route
Trek the longer and more scenic Lemosho Route providing excellent acclimatisation
All park fees and meals are included in the trip price.
Led by highly experienced local guides and we use top quality camping equipment
Full moon ascent on our February 2020 departure

Kilimanjaro is a mountain with relatively easy access – it even has its own international airport – and the temptation for many people is to try to fit the ascent into a one week holiday. We have carefully researched the best way to increase your chances of succeeding on Kilimanjaro. Whereas many operators expect to reach the summit on the fifth day on the mountain, we take a fairly leisurely ascent via the unspoilt, less trekked and scenic Lemosho and have the final summit push on the seventh day. This longer climbing time gives a greater chance of reaching the summit with fewer problems.

If you travel on our February 2020 departure you will also get to experience an ascent by the light of the full moon.


Find out more about the Kilimanjaro Summit Lemosho Route