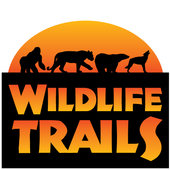 Bespoke Tanzania in the south
Bespoke Tanzania in the south Overview
Tanzania safari which focuses on the less-visited southern national parks in Tanzania and allows you to see a rich variety of Tanzania's amazing wildlife, over an actioned packed two week period

This Tanzania wildlife holiday is diverse and wildlife focused and can be tailored to your own requirements. You will enjoy quality stays at some of Tanzania's most famous national parks in the south, including Selous, Mikumi, Ruaha and the little-visited, but beautiful Saadani national park. A Tanzania safari which visits Selous and Ruaha provides the visitor with a chance to see African wild dogs and leopard and of course magnificent prides of lions. Having your own private vehicle with a highly respected naturalist, ensures you maximise your wildlife encounters in each of the national parks you visit

Book this extraordinary Bespoke Tanzania in the quiet south.