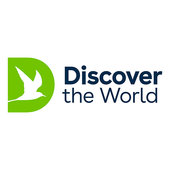 Icehotel Break
Icehotel Break Overview
Quite simply one of the most magnificent hotels in the world, the Icehotel has to be seen to be believed! Discover what all the excitement is about on our 3- night trip, marvel at the ingenuity of the design, try thrilling winter activities and enjoy fine local cuisine. You can be there in just 3 ½ hrs on our exclusive direct flight.
Highlights of the Icehotel Break
Exclusive direct flight option - 3½ hours from Heathrow to Kiruna
Experience 'sleeping on ice' - one night in a Snow Room is included or you can upgrade to an amazing Art Suite or Ice Room. Two nights are spent in warm rooms or chalets.
Sip a vodka cocktail served 'in the rocks' from an ice glass
Admire the intricate ice sculptures and dazzling ice-carved chandeliers
Keep watch for the mesmerising northern lights
Choose from a wide range of exciting winter excursions including snowmobiling, husky sledging, ice carving, cross country skiing, moose and reindeer safaris plus many more
The price shown for this holiday includes our EXCLUSIVE direct flight.
There are also options to fly via Stockholm from Dec to Apr, please ask our team for more details.
WINTER 2018-2019 15, 23, 26 & 29* December 2018 19 & 26 January 2019 09, 16, 19* & 23 February 2019 02 March 2019 * Please note, departure on 29 Dec & 19 Feb are based on a 4 night duration. Heathrow to Kiruna SK7896 Dep: 10.35 | Arr: 14:55 Kiruna to Heathrow SK7895 Dep: 14:25 | Arr: 17:00
Find out more about the Icehotel Break