Leading the fight against waste in Greece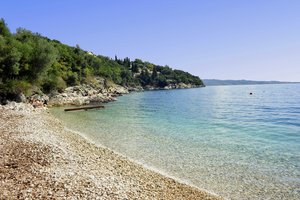 Greece is in the blood of the team at Sunvil and GIC The Villa Collection. We have travelled the country, far and wide, since 1969 and are passionate about the culture, history, gastronomy, nature and - above all - the warm and generous people. We care about the islands and the islanders, and we want to preserve their natural and cultural attractions for generations to come.

Over recent years islanders have faced an increasing problem with waste management, exacerbated by a lack of recycling facilities, poor sorting facilities and the closure of landfill sites.

Sunvil and GIC have always strived to mitigate the impacts of our holidays and have used our influence with local businesses and governments to affect change. In 2018 we vow to take our commitment to waste reduction in Greece.

For the 2018 season we have will introduced a waste separation and crushing facility at the Kalami Bay on Corfu, a property exclusive to Sunvil, with the aim to introduce the facility to further 5 units throughout the year. The waste collected will be measured and then transported to the correct facilities and recycled. We will use our figures to educate those in authority and to introduce further facilities for our guests, residents and local businesses. On top of this we will provide reusable bags within a number of our resorts and traveller tips for reducing waste.
Join with Sunvil and GIC this year to make a notable difference to those who live and work on our favourite holiday isles.