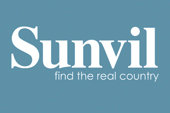 real Scandinavia by Sunvil
Scandinavia


At any time of the year, from the Northern Lights of winter to the Midnight Sun of summer, the Scandinavian countries provide some of the most unspoiled destinations in the world amidst a staggering array of spectacular, inspirational and dramatic wilderness scenery.


Yet Sweden, Norway and the Faroe Islands scarcely figure in the plans of UK holidaymakers, and we feel it is our privilege to offer to discerning and independent clients the opportunity to discover the extraordinary range of the region's natural beauty.


All our accommodations are handpicked and include Grand Hotels, spas, converted farms and even wilderness huts – not forgetting the unique ICEHOTEL
Scandinavia


At any time of the year, from the Northern Lights of winter to the Midnight Sun of summer, the Scandinavian countries provide some of the most unspoiled destinations in the world amidst a staggering array of spectacular, inspirational and dramatic wilderness scenery.


Yet Sweden, Norway and the Faroe Islands scarcely figure in the plans of UK holidaymakers, and we feel it is our privilege to offer to discerning and independent clients the opportunity to discover the extraordinary range of the region's natural beauty.


All our accommodations are handpicked and include Grand Hotels, spas, converted farms and even wilderness huts – not forgetting the unique ICEHOTEL on the shores of a frozen river and the Tree Hotel in the Lule Valley.


Our expertise enables us to suggest and advise, but each holiday is bespoke and the overall design remains in the hands of the client. With excellent roads, superlative hiking trails and even a reliable public transport system, the region lends itself to adventurous touring – and snowmobiles, husky dog sleds, canal boats and fjord cruises can also figure!


Through membership of ABTA and AITO we guarantee financial security and take full responsibility for everything we arrange on the client's behalf.