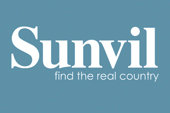 real Portugal by Sunvil
Portugal


Ideally suited for touring holidays, with roads in good repair and a reliable train service, Portugal is a country of compact contrasts: historic cities and small fishing villages, great rivers and vine-covered terraces, rolling mountains and long, sandy beaches, excellent museums and flower-filled plains.



To take full advantage, every single one of our holidays is tailor-made. Each of our properties has been personally selected by members of our team, and offer the best chance to experience "the real Portugal". Distinctive accommodation unique to Portugese culture and tradition is provided in atmospheric pousadas, quintas and herdades, or hotels either intimate or
Portugal


Ideally suited for touring holidays, with roads in good repair and a reliable train service, Portugal is a country of compact contrasts: historic cities and small fishing villages, great rivers and vine-covered terraces, rolling mountains and long, sandy beaches, excellent museums and flower-filled plains.



To take full advantage, every single one of our holidays is tailor-made. Each of our properties has been personally selected by members of our team, and offer the best chance to experience "the real Portugal". Distinctive accommodation unique to Portugese culture and tradition is provided in atmospheric pousadas, quintas and herdades, or hotels either intimate or luxurious.


There is no requirement for minimum stays, so clients can travel easily between different locations and even between Portugal and the Azores as well.


Of necessity our pricing policy has to be flexible, dependent on fluctuating net airline fares, but our computer system enables us to give accurate and up-to-date price quotes on application.


Fully ATOL-bonded, your money is 100% protected.