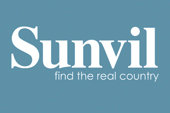 real Latin America by Sunvil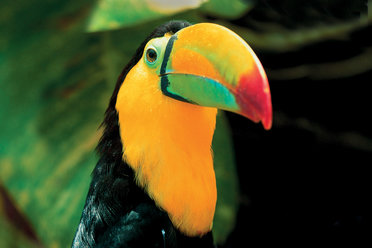 We feature 12 countries across Central America and South America - our trips are ideal for the more independent and free-spirited traveller.

We pride ourselves on being specialists who delve deep into the country, traditions, local people and history. Thanks to its tropical or sub-tropical climate, it is open for visits all year round.

From the world's largest wetlands of the Pantanal in Brazil to the towering peaks of Torres del Paine in Chile - Latin America boasts incredible diversity. Visit the spellbinding lost Inca city of Machu Picchu, or join the samba-dancing crowds at carnival in Rio de Janeiro. Wonder at the wildlife-rich rainforests of the Amazon; the soaring snow-capped
We feature 12 countries across Central America and South America - our trips are ideal for the more independent and free-spirited traveller.

We pride ourselves on being specialists who delve deep into the country, traditions, local people and history. Thanks to its tropical or sub-tropical climate, it is open for visits all year round.

From the world's largest wetlands of the Pantanal in Brazil to the towering peaks of Torres del Paine in Chile - Latin America boasts incredible diversity. Visit the spellbinding lost Inca city of Machu Picchu, or join the samba-dancing crowds at carnival in Rio de Janeiro. Wonder at the wildlife-rich rainforests of the Amazon; the soaring snow-capped peaks of the Andes; the idyllic beaches of Costa Rica and Brazil; the dramatic glaciers and fjords of Patagonia. Search for turtles by moonlight on the shores of Tortuguero in Costa Rica or watch the sun rise over ancient Mayan pyramids in Tikal and Palenque in the jungles of Guatemala and Mexico. Marvel at the mighty 250 waterfalls at Iguaçu falls that straddle the border of Argentina and Brazil or learn to tango in sophisticated Buenos Aires. Enjoy the stunning array of wildlife in Osa Peninsula, Pantanal, Los Llanos, Amazon basin, Galápagos and Peninsula Valdes. There are also fascinating well-preserved colonial UNESCO World Heritage sites such as Quito in Ecuador and Cartagena in Colombia.

Creative and honest advice from knowledgeable consultants - our expert team has explored Latin America for well over 40 years.

Competitive and guaranteed prices with no surcharges. Prices from £1,850 per person (2 sharing) for a 10 night trip including international flights.

Complete flexibility and geared to your requirements.

Our accommodation ranges from character beach-side boutique hotels to remote jungle lodges.