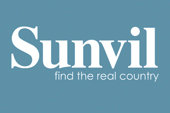 real Italy & Sicily by Sunvil
Italy and Sicily


Rich in culture and history, with beautiful buildings, superlative art and fabulous food, Italy is an endless source of fascination and delight. But we believe the experience is enriched even further if you have the chance to get a taste of the "real Italy", away from conventional tourist enclaves.


Our holidays are best suited to independent, seasoned travellers who are looking for something different and want to feel closer to the sort of relationship that exists between Italians themselves and their irresistible country.


We give you the freedom to design your own holiday, making use of our specialist team's local expertise and the range of different accommod
Italy and Sicily


Rich in culture and history, with beautiful buildings, superlative art and fabulous food, Italy is an endless source of fascination and delight. But we believe the experience is enriched even further if you have the chance to get a taste of the "real Italy", away from conventional tourist enclaves.


Our holidays are best suited to independent, seasoned travellers who are looking for something different and want to feel closer to the sort of relationship that exists between Italians themselves and their irresistible country.


We give you the freedom to design your own holiday, making use of our specialist team's local expertise and the range of different accommodations we can provide, from city-centre hotels, small family-run properties, restored farmhouses and luxurious coastal resorts.


Sicily too is a melting-pot of cultures and styles, with traditions all of its own, and some of the finest sites of ancient Greek civilisation. Here we specialize in agroturismi, in carefully selected country mansions and cottages, where you can enjoy the island's bountiful produce as well as its fine beaches.


Multi-centre holidays are easily arranged, as are shorter city breaks. All our holidays are secured via ATOL and ABTA, and we take full responsibility for all arrangements.