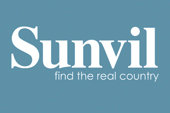 real Cyprus by Sunvil
Cyprus

Our aim is to provide the independent holidaymaker with the chance to experience this complex island in all its variety, from its superb coastline to its mountainous interior, from its Neolithic settlements to its Byzantine monasteries, whether in colourful fresh spring, baking summer or warm and mellow autumn. And don't forget the occasional possibility of skiing in winter!

Thanks to our specialist knowledge of what is both best enjoyed and best avoided, we are able to offer a range of different types of accommodation in specially selected locations. Always, we seek out destinations that bring our customers closest to what we see as the true Cyprus and away from the fabricated
Cyprus

Our aim is to provide the independent holidaymaker with the chance to experience this complex island in all its variety, from its superb coastline to its mountainous interior, from its Neolithic settlements to its Byzantine monasteries, whether in colourful fresh spring, baking summer or warm and mellow autumn. And don't forget the occasional possibility of skiing in winter!

Thanks to our specialist knowledge of what is both best enjoyed and best avoided, we are able to offer a range of different types of accommodation in specially selected locations. Always, we seek out destinations that bring our customers closest to what we see as the true Cyprus and away from the fabricated and over-developed.

In coastal towns and resorts we have chosen a variety of small family-run hotels, private villas and exceptional top-quality hotels. We have also been at the forefront of developing interest in the timeless, unique atmosphere of village life in the Troodos Mountains, with renovated stone houses and local inns nestling between valleys and spectacular elevations. Sometimes it can feel as if the island is yours alone.

Flexible two-centre holidays are to be recommended, and right-hand car driving makes touring an even more attractive proposition.