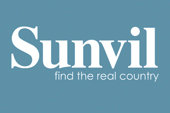 real Azores by Sunvil
The Azores


As if floating undisturbed in the middle of the Atlantic between Portugal and North America, the nine remote emerald green islands that comprise the Azores archipelago are a nature-lover's paradise.


Tourism here remains in its infancy, though since 1990 Sunvil has been at the forefront of creating a responsible tourism that respects and sustains the astonishing botanical and geological diversity to be found on these tranquil, unspoiled islands.


Devoted to agriculture and fishing, pollution is unknown. Outside the few main towns, the pace of life is slow and unchanged. Thanks to the temperate climate, the islands and their vast array of natural beauty can be enjoyed
The Azores


As if floating undisturbed in the middle of the Atlantic between Portugal and North America, the nine remote emerald green islands that comprise the Azores archipelago are a nature-lover's paradise.


Tourism here remains in its infancy, though since 1990 Sunvil has been at the forefront of creating a responsible tourism that respects and sustains the astonishing botanical and geological diversity to be found on these tranquil, unspoiled islands.


Devoted to agriculture and fishing, pollution is unknown. Outside the few main towns, the pace of life is slow and unchanged. Thanks to the temperate climate, the islands and their vast array of natural beauty can be enjoyed at any time throughout the year.


Each island is strikingly individual and unlike another; we recommend your holiday should encompass visits to several islands and our specialist advisors are able to suggest the best ways these journeys can be managed. Accommodation can be found in a variety of hotels and traditional quintas.


For the experienced independent traveller, the Azores are a fascinating destination, profuse in nature, fertile and verdant, rugged mountains, hot springs, crystal lakes and limitless horizons.


Safe in the hands of our Covid19 Peace of Mind Guarantee, ABTA and AITO, an Azores holiday never strays far from enchantment.