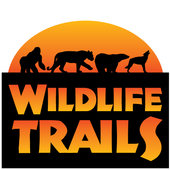 Sri Lanka safari Leopard Whales
Sri Lanka safari Leopard Whales Overview
Sri Lanka safari to Yala; includes 8 private jeep safaris at Yala and a whale watching trip from Mirissa. Classic Sri Lanka wildlife safari.
Sri Lanka safari - on safari at Yala with 'Mahoora Explorer' your best chance to see a leopard is generally early in the morning and then again at dusk. Young males in particular seem to have no fear of the jeep, which can lead to some excellent photographic opportunities. There is also a substantial elephant population along with spotted deer, sambar, wild buffalo, sloth bear, jackal, mongoose, pangolins and crocodiles.
From Mirissa the deeper waters off Dondra Point are held to be one of the best locations Worldwide for the chance of seeing Blue and Sperm whales, also smaller whales and 3 dolphin species may be encountered during your boat excursion; what an end to your Sri Lanka safari.
Find out more about the great variety of our Sri Lanka safaris