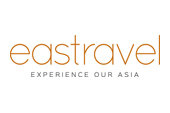 Sri Lanka Ayurvedic, Yoga
Sri Lanka Ayurvedic, Yoga Overview
Sri Lanka Ayurvedic, Yoga and Meditation Rejuvenate yourself with the ancient secrets of Ayurvedic healing. This is an easy-paced journey that combines Sri Lanka's ancient cultural heritage with a two-week intense wellness retreat at the Barberyn Beach Ayurveda Resort in the coastal village of Weligama.
Barberyn has an excellent health centre that provides relaxing, preventive and curative treatments for a range of conditions including stress relief, weight loss, reducing of diabetes, cholesterol, high blood pressure and a range of other medical problems. Following an initial consultation with the Ayurvedic physician on your first day at Barberyn, a treatment plan is caringly implemented. The Ayurvedic herbal oils, medicines, tonics, and body wraps are prepared in-house using many herbal medicines from Barberyn's own gardens. Emphasis is also given to nutrition and a healthy lifestyle and the balance between mind and body through Yoga and guided meditation.
Touring Style - a private tour with your own driver who also acts as your guide.
Best time for this tour: December to April.
Day 1: Arrival into Colombo
Transfer to the Wallawwa, a luxurious hideaway housed in a refurbished colonial bungalow just 15 minutes from the airport. Relax and unwind after your long journey. Indulge in relaxing massage at the Z Spa and a candlelit dinner.
Day 2 to 4: Tour Polonnaruwa, Sigiriya, Dambulla
Explore the ancient kingdom of Polonnaruwa, Sigiriya's rock fortress, and the cave temple in Dambulla. You might also consider a jeep safari in Minneriya wildlife sanctuary or an elephant safari at Habarana where you'll trek through light jungle and across shallow waters. Stay at Heritance Kandalama, designed by Geoffrey Bawa, Sri Lanka's famous architecture guru. Bawa conceived the hotel `as an austere jungle palace' and is located on the bund of an ancient reservoir.
Day 5 and 6: Explore Kandy
Visit the Temple of the Tooth, be dazzled by traditional Kandyan dance and drumming, and perhaps visit the Peradeniya Botanical gardens with its orchid collection and tropical foliage. Stay at Kandy House, a stylishly renovated old colonial mansion amidst tranquil gardens.
Day 7 to 20: Immerse in a holistic wellness programme of Ayurveda, Yoga, Meditation
Travel to Weligama in the Deep South and check-in to Barberyn Beach Ayurveda Resort. Here you will spend the next two weeks immersing in holistic wellness where the balance of mind and body is achieved through the ancient philosophies of Ayurveda, Yoga and meditation. Surrender to this world of tranquility and healing.
Day 21: Departure or extend to one of Sri Lanka's glorious beaches
Find out more about the Sri Lanka Ayurvedic, Yoga