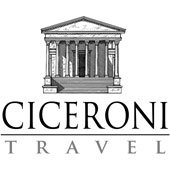 Galicia: Camellias & Caminos
Galicia: Camellias & Caminos Overview
Spring in Galicia: The Camellia Route & Santiago de Compostela by CICERONI Travel. Visit Galicia in Spring – home to some of the finest collections of camellias in Europe. Many private visits, hosted by the owning families. We stay in two fine Paradors in Cambados & Santiago de Compostela. Excellent food & wine
Spring in Galicia: Camelias & Caminos
Tour Lecturer; Manuel Ruzo, Galician Local Guide
Mention Galicia to most travellers and it is frequently the famous camino, or pilgrimage, to Santiago de Compostela which rings bells, usually amongst former weary pilgrims! However, this remarkable part of north-east Spain is blessed with a micro climate where a temperate environment with ample rainfall has created the perfect place to grow a remarkable range of flowering trees and shrubs, above all the camellia. Indeed, our visit will combine the best of horticultural, artistic and religious traditions.
The camellia has been cultivated in China and Japan for a very long time. It seems that early explorers from Portugal first brought the genus to Europe and it was given its botanical name by the Swedish taxonomist, Karl Linnaeus, in honour of George Kammel (d. 1706) a botanist and apothecary much involved in Jesuit missionary activities in the Philippines. Camellia sinensis was first cultivated by the Chinese to provide tea but the ornamental value of this shrub-like tree was widely appreciated by the time it arrived in Europe.
The north and west coastlines of the Iberian peninsula were ideal places to cultivate the earliest introductions, though no one is sure of the date of its arrival. By the early eighteenth century, it was cultivated in England, though always protected under glass - probably camellia japonica rather than camellia sinensis. By the early nineteenth century the French had discovered that the camellia could survive out of doors and thus liberated, it began to be widely grown. Many new cultivars were now bred and in 1820 Richard Rawes introduced the first reticulata cultivar.
Botanists and grandee gardeners began to publish lavish, illustrated books on the genus and by the early twentieth century camellia mania had taken hold throughout Europe, North America, Australia and New Zealand. The introduction of the first European hybrid, developed by J. C. Williams of Cornwall in the 1930's, sparked a new chapter in camellia breeding.
It is these very varied traditions which will form the focus of what should be an exciting week spent exploring some of the very best camellia collections in Europe, together with many other flowering trees and shrubs. We shall be welcomed and guided by the owners as we see collections full of historic cultivars, together with many new introductions from all over the world. It is sure to be a remarkable week.
We stay in two Paradors: the modern 4* Parador de Cambados is in the centre of the pretty coastal town of Cambados where we shall spend four nights. We also stay for two nights at the 5* Parador de Santiago de Compostela , one of the most architecturally distinguished of all the Paradors in Spain.
Please note, this tour has now departed, we next expect to offer this tour in 2022. For the latest information about our current and future tours please visit www.ciceroni.co.uk or call 01869 811167
Find out more about CICERONI Travel