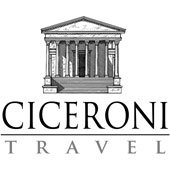 Andalucia Revealed
Andalucia Revealed Overview
Andalucia: Romans, Christians & Moors from CICERONI Travel . Visit the most culturally rich area of Spain. The famous Roman site at Italica included – birthplace of the Emperor Trajan. All three major Moorish cities - Cordoba, Seville & Granada – visited in the correct historical order. Plenty of free time included for independent exploration.
Andalucia: Romans, Christians & Moors
Tour Lecturer: Tom Duncan, Co-Founder of CICERONI Travel
Tour Manager: David Sketchley, Spanish Tour Director
Andalucía conjures up images of sun-drenched mountain ranges, covered with cork and olive trees, dotted with white-washed villages and walled towns. This is the landscape across which successive waves of conquering peoples – Carthaginians, Romans, Vandals, Visigoths, "Arabs" of many sorts and indeed, Christians - have all swept over two millennia. The most vivid reminder of their presence lies in some of the great cities they founded, particularly Cordoba, Seville and Granada. The architecture of this part of Spain is truly "unique" in that it is quite unlike anything else in mainland.
We shall spend two nights in at the historic 4*Las Casas de la Judería de Córdoba, 2 nights at the historic 4* Sevilla Hospes Las Casas del Rey de Baeza, and 3 nights at the modern 4*Alhambra Palace, Granada. All three of our hotels are ideally located for our visit.
Please note, prices and details subject to change on full publication of this tour. For the latest information about our current and future tours please visit www.ciceroni.co.uk or call 01869 811167
Find out more about Romans, Christians & Moors:Andalucia Revealed