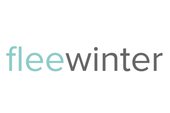 Battlefields & Safari
Battlefields & Safari Overview
Taking in the highlights of Kwa-Zulu Natal in an easy driving 7-night itinerary - from the majestic Drakensberg to heart of Zululand Battlefields and ending in a malaria free big five safari.
The Kwa-Zulu Natal Battlefields & Safari holiday is a 7-night itinerary that takes you back to the days of the British pioneers and the Zulu wars! Your holiday will kick off with 3 nights in the Spoinkop region of the Drakensberg, where passionate guides will awaken the stories from the dramatic battle of Colenso, to Churchills capture at Chieveley! We also recommend that you spend a day in the Drakensberg, perhaps taking a hike, or doing some horse-riding, while breathing in the fresh mountain air.
On day 4 of your holiday, you'll set off on the beautiful drive towards Rorkes Drift, the heart of the Zulu-British wars. Here you will sit on the very site where the tragic battles of Rorkes Drift and Isandlwana took place as you are taken back in time and learn about the early pioneer days in South Africa. You'll spend 2 nights at a family-run lodge before setting off Hluluwe region.
You will spend 2 nights here, staying at a game lodge and going on a total of 4 game drives, starting with an afternoon drive on your day of arrival, and ending with a morning drive on your day of departure. During the day you'll enjoy a delicious lunch and some R&R before setting off for the afternoon drive. You could even pamper yourself with a massage, beauty treatment, or both, at the lodge's spa room!
Find out more about the Battlefields & Safari holiday