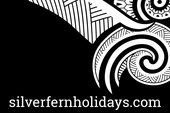 Walking Holidays in New Zealand by Silver Fern Holidays
Silver Fern Holidays are pure New Zealand specialists and experienced walkers, so when it comes to 'tramping' in New Zealand there is no better company to talk to.
From the Great Walks of New Zealand such as the Milford Track or the Abel Tasman Coastal Path on South Island, to the Tongariro Crossing on North Island, we can arrange just about any independent or guided walking holiday in stupendous scenery.
Tailor-made walking in New Zealand can be as challenging as you wish, with travel and accommodation organised along the way.
We can also personally recommend great day walks in New Zealand that may be integrated into any touring holiday. Current favourite walks include the 'new'
Silver Fern Holidays are pure New Zealand specialists and experienced walkers, so when it comes to 'tramping' in New Zealand there is no better company to talk to.
From the Great Walks of New Zealand such as the Milford Track or the Abel Tasman Coastal Path on South Island, to the Tongariro Crossing on North Island, we can arrange just about any independent or guided walking holiday in stupendous scenery.
Tailor-made walking in New Zealand can be as challenging as you wish, with travel and accommodation organised along the way.
We can also personally recommend great day walks in New Zealand that may be integrated into any touring holiday. Current favourite walks include the 'new' Pouakai Crossing in Egmont National Park and the Hooker Valley Walk in Mount Cook National Park.
Our website has many more details and we would be delighted to discuss your New Zealand walking holiday plans.