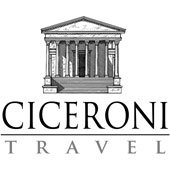 Treasures of the Tweed Valley
Treasures of the Tweed Valley Overview
A Scottish Surprise: Treasures of the Tweed Valley from CICERONI Travel. Opportunity to visit one of Scotland's most picturesque regions with a remarkable selection of castles and country houses. Private visits to houses normally not available to groups. Gardens will be at their mid-summer best! Comfortable hotel set in idyllic position.
A Scottish Surprise: Treasure Houses of the Tweed Valley
Tour Lecturer Tom Duncan, co-founder of CICERONI Travel
The River Tweed lies amidst spectacular scenery that has seen remarkable events in the shared history of Scotland and England. Consequently, this 'Border' country has long been fought over by the two kingdoms. Its castles and houses bear testimony not only to the tenacity of the great local families but also to their wide use of architectural styles. These mark the transition from a period of intense strife to one of peace and prosperity. Indeed, as most non-Scots when travelling north tend to bypass this marvellous part of the United Kingdom, its architecture, art collections and wonderful gardens are not that widely known. The architectural styles range from the truly defensive castles of the medieval period to the first hesitant introduction of classical motifs in the seventeenth century. After the Act of Union under Queen Anne, the usual procession of Palladian, Rococo and Neo-classical vocabularies all found their way north. In the nineteenth century, the influence of Sir Walter Scott led to great enthusiasm for a more 'eclectic' approach to using the past, culminating in the Scots 'Baronial' style of the Victorian period.
These houses were filled with remarkable collections of paintings and works of art. In truth, there is probably not in these islands such a concentration of masterpieces in so small an area as can be found in the Tweed Valley and almost all are still in private hands. Of these collections, those held by the Duke of Buccleuch & Queensbury and the Duke of Sutherland stand apart in terms of their extraordinary range and quality. We shall have private access to both collections under 'connoisseur' viewing arrangements.
Traquair and Duns Castles represent different aspects of the area's varied history, reflected in their wide range of historic contents. Paxton and Mellerstain retain their remarkable collections of furniture by Chippendale and paintings by Alan Ramsay. Monteviot presents different solutions to the problems of family life in historic interiors.
Equally fascinating will be the wonderful gardens and landscapes. Given that the seasons are a few weeks behind those of central and southern England, the late July dates should ensure a delayed 'flush' of Scottish abundance. Of these, the gardens at Kalzie, Monteviot and Mindrum should be particularly splendid in late July.
Warmly welcomed by the owners, some of whom will host us with typical Scottish hospitality; this visit will be an unrivalled introduction to magnificent treasures, many of which are not seen by the public.
We shall stay at the modestly comfortable and quiet 4* Dryburgh Abbey Hotel. The surrounding grounds sit next to the spectacular ruins of medieval Dryburgh Abbey, where Sir Walter Scott lies buried.
Please note, this tour has now departed, we next expect to offer this tour in 2022. For the latest information about our current and future tours please visit www.ciceroni.co.uk or call 01869 811167
Find out more about CICERONI Travel