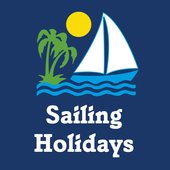 RYA Sailing Courses by Sailing Holidays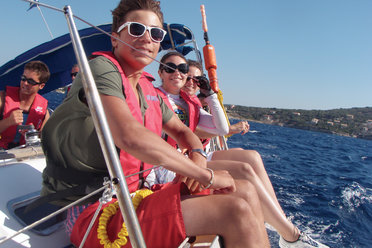 We provide a range of seven day RYA sailing courses for those wishing to learn to sail and/or skipper their own yacht. Phone us to discuss on 020 8459 8787

RYA COMPETENT CREW COURSE

Our RYA Competent Crew runs over seven days and teaches you how to sail a modern yacht. We also provide learning material for you to study at home that will ease you in to the practical course.

RYA DAY SKIPPER COURSE

Our RYA Day Skipper is taught over seven days, and this allows us to take a relaxed approach to training. We provide you with the theory to study at home, so you will arrive in Greece fully prepared for the practical course.

RYA COMBINED COMPETENT CREW AND DAY SKIPPER COURSE

The
We provide a range of seven day RYA sailing courses for those wishing to learn to sail and/or skipper their own yacht. Phone us to discuss on 020 8459 8787

RYA COMPETENT CREW COURSE

Our RYA Competent Crew runs over seven days and teaches you how to sail a modern yacht. We also provide learning material for you to study at home that will ease you in to the practical course.

RYA DAY SKIPPER COURSE

Our RYA Day Skipper is taught over seven days, and this allows us to take a relaxed approach to training. We provide you with the theory to study at home, so you will arrive in Greece fully prepared for the practical course.

RYA COMBINED COMPETENT CREW AND DAY SKIPPER COURSE

The RYA Competent Crew and Day Skipper Combined Course is taught over fourteen days. You will learn the basics of sailing, all the way to taking control of your own yacht. The course comes complete with all the theory you'll need, and by the end of the fortnight you'll be confident to sail your own yacht.

RYA COASTAL SKIPPER AND YACHTMASTER OFFSHORE COURSE
These courses are for advanced sailors and we offer them on request. Please contact our partner sailing school at info@corfuseaschool.com for more information and to apply.

OUR TRAINING YACHTS

Our courses are taught on our dedicated training boats, the Dufour 36's. These are spacious modern cruising yachts set up exclusively for teaching, and are equipped with all the essentials. We use proper 'slab reefing' main sails, so you can learn how to hoist, set and handle a conventional sail. The yachts are furnished with new modern instruments, such as GPS, chart-plotter, Navtex and wireless wind, speed, and depth transducers. They have modern galleys which include a double sink, large fridge, and oven. Each boat is fitted with clean, modern heads and a holding tank.

ABOUT US

Our RYA sail training is provided in conjunction with Corfu Sea School. We run our courses out of Plataria and Corfu in the north Ionian. Corfu Sea School has been teaching in Greece since 2001, and is a well respected RYA training centre. We first teamed up with them in 2010 to provide certified RYA tuition to meet the growing demand for professional training, to gain valuable qualifications…while sailing in the sun!

WHY CHOOSE SAILING HOLIDAYS?

Sailing Holidays is a family owned business. We use our own yachts and take full advantage of our huge support team to make sure the yachts are in the best condition for your course. All our instructors work as flotilla skippers before training to be an instructor, so they know and love the area in which they teach. Our instructors are chosen for their passion, experience and patience, as well as their ability to make your time in the Greek islands thoroughly enjoyable.