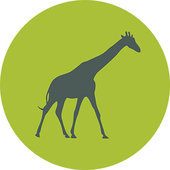 Kenya by Safari Consultants
All our safaris to Kenya are tailor-made, so whether you want a beach holiday with a few days on safari, or an in-depth wildlife experience, we can design the perfect holiday of your dreams.

In the Masai Mara, Kenya is home to perhaps the greatest wildlife region in the world. Here the huge herds of herbivores which cover the grasslands are hunted daily by Africa's large predators and no traveller can fail to be impressed by the quality of the game-viewing.

Other excellent safari areas include Amboseli, the northern Laikipia, Samburu, Meru and Mathews Mountains, and the central Aberdares and towards the coast, Tsavo National Park. The Great Rift Valley lakes are also a major attraction
All our safaris to Kenya are tailor-made, so whether you want a beach holiday with a few days on safari, or an in-depth wildlife experience, we can design the perfect holiday of your dreams.

In the Masai Mara, Kenya is home to perhaps the greatest wildlife region in the world. Here the huge herds of herbivores which cover the grasslands are hunted daily by Africa's large predators and no traveller can fail to be impressed by the quality of the game-viewing.

Other excellent safari areas include Amboseli, the northern Laikipia, Samburu, Meru and Mathews Mountains, and the central Aberdares and towards the coast, Tsavo National Park. The Great Rift Valley lakes are also a major attraction.

Along the coastline, the country offers a range of beach experiences from small exclusive boutique hotels to large resorts, from 'Robinson Crusoe' hideaways to island paradises.

Kenya is the perfect destination for both the novice and seasoned safari traveller.