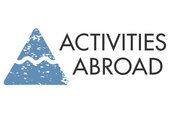 Surf's up on the Alentejo Coast
Surf's up on the Alentejo Coast Overview
Surf's up on the Alentejo Coast from Activities Abroad is a family adventure in Alentejo (Portugal). Our busy activity programme gives you the chance to truly explore Portugal's best kept secret as a family. With departures dates from 9th July to 27th August 2022 this 8-day trip costs from £655pp (excluding flights).
Portugal's Alentejo Coast remains a well-kept secret here in the UK but remains the spot where the Portuguese choose to spend their holidays, as opposed to the Algarve's more crowded shoreline. It remains one of Western's Europe's most unpopulated regions, ensuring plenty of space for the perfect family getaway.
Here, the Atlantic waters have sculpted a dramatic coastline where sheer cliff-faces contrast with sweeping beaches of white sand. It's a timeless and unspoiled place, with perfect waves for surfing. You will be able to try this for yourself, along with a multitude of other family activities, from abseiling to cycling to canoeing. We operate a flexible activity scheme which lets you choose as many or as few as you wish.
The town of Milfontes is popular with Lisbon's residents who travel there in summer to escape oppressive city heat and to enjoy delicious local cuisine. The region is surrounded by gently undulating hills, with the Mira, cleanest of all European rivers, running close by. Added to this are the exceptional surf beaches, making the perfect activity playground for a family adventure holiday. The town itself is charmingly picturesque and home to an impressive 16th century stone castle – built as a fortress to protect the town from marauding pirates.
Our local team receive outstanding feedback each year and they will ensure that you get to experience this region at it its best and enjoy some wonderful experiences!
Included in the price:
Transfers: airport and activity transfers are included
Accommodation: 7 nights' accommodation
Meals: 7 breakfasts, 1 lunch (with activity), 2 dinners
Choose from the following activities (price varies depending on the number of activities chosen): canoeing and picnic, surfing, stand-up paddling, (order of activities is subject to change)
All equipment, tuition and supervision from fully qualified instructors
Services of our local representatives or guides
Agenda
DAY 1: Arrival and Welcome
DAY 2 : River Canoeing and Picnic
DAY 3 : Surfing
DAY 4 : Stand up paddling (SUP)
DAY 5 : Free day
DAY 6 : Surfing
DAY 7 : SUP (Open Water)
DAY 8 : Departure
Find out more about this trip - Surf's up on the Alentejo Coast