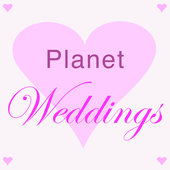 Planet Weddings by Planet Holidays and Planet Weddings

Planet Weddings is part of Planet Holidays, a renowned tour operator based in Hertfordshire, UK offering a quality programme with the best top-class hotels & boutique resort hotels in Cyprus and Greece.

Many moons ago, Mathilde Robert pioneered the original idea of offering British couples the chance to get married in Cyprus and the award she received from the Cyprus Tourist Office in 1999, in recognition for placing Cyprus on the 'wedding map' was indeed as exciting and satisfying as arranging the very first wedding on the island all those decades ago. Today, the excitement is just as great every time Mathilde and her team here in the UK and in the destinations that are featured

Planet Weddings is part of Planet Holidays, a renowned tour operator based in Hertfordshire, UK offering a quality programme with the best top-class hotels & boutique resort hotels in Cyprus and Greece.

Many moons ago, Mathilde Robert pioneered the original idea of offering British couples the chance to get married in Cyprus and the award she received from the Cyprus Tourist Office in 1999, in recognition for placing Cyprus on the 'wedding map' was indeed as exciting and satisfying as arranging the very first wedding on the island all those decades ago. Today, the excitement is just as great every time Mathilde and her team here in the UK and in the destinations that are featured by Planet Weddings receive an enquiry from future brides & grooms, and travel agents.

Planet Weddings offers huge expertise, hands-on knowledge and a superb programme of weddings overseas that has evolved from listening to and meeting the many requirements of couples and travel agents who have put their entire trust in Planet Weddings to organise the most important day of a couple's life. Supported by a caring team of mature, professional Wedding Co-ordinators overseas, Planet Weddings features a variety of wedding destinations including a fabulous choice of nuptial venues in Cyprus plus in the prettiest Greek Islands as well as Halkidiki, on the mainland.

And responding to demands, new wedding destinations are added regularly, starting with The Algarve in Portugal to Italy, Croatia as well as Malta & Gozo.

There are many reasons why couples choose to marry overseas... short-haul destinations allow relatives and friends to attend the big day... a sun-kissed wedding photo album... the opportunity to combine a wedding with a honeymoon destination... easy and relatively quick organisation of it all... and, just as importantly, the fact that a wedding overseas will be considerably better value than in U.K.

Whatever the reasons for choosing to get married abroad, make today the start of the countdown to this very important event by talking to Planet Weddings to undertake the planning and organisation of a marriage as seriously as preparing to take those all important vows.

Everyone in the Planet Weddings' team joins Mathilde in looking forward to helping plan and enjoy the very best day ever!