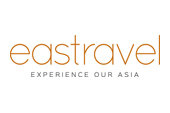 Dumaguete Island Hopping
Dumaguete Island Hopping Overview
Dumaguete and Siquijor Island Hopping Uncover the treasures of Dumaguete, a marine conservation park located off its coastline and Siquijor, an island province whose mysticism lies not only in the preternatural beliefs of its people but in the sublime beauty of its natural attractions.
Best time to visit: November to April. Time your trip with the November fiesta in honour of their patron saint, Sta. Catalina de Alexandria to enjoy the parades and carnivals.
Day 1: Dumaguete arrival
Upon arrival in Dumaguete, you will have a private guided tour. Tour the Silliman University Campus, the largest Protestant university in the country. The campus houses an exhibit of locally excavated artefacts, Sung and Ming porcelain, and an ethnographic collection from various minority tribes in the country.
Drive through the busy streets of the city, passing by the public market, the Provincial Capitol Building, and Rizal Boulevard. Visit the bell tower of the Cathedral of St. Catherine of Alexandria, the city's most popular architectural landmark which was erected 1776. Carry on to Negros Oriental Arts and Heritage, a handicraft store and factory that specialize in items made out of red and blue corals, and petrified stones. Close by is a small abaca-weaving centre run by a local cooperative, and Bacong Church, a centuries-old coral church.
Proceed to your hotel for overnight. We recommend the Atmosphere Resorts and Spa in Dauin.
Distance and journey times:
Dumaguete Airport to the city: 6 km, 20 mins.
Dumaguete city to Dauin: 24 km, 40 mins
Day 2: Dumaguete
After breakfast, drive up north to Capinahan Pier in Bais City where we board an outrigger boat for a short sailing trip to Tanon Strait. Stop briefly at Talubong Mangrove Island, a 400-hectare protected mangrove forest that serves as a natural habitat for wild birds and crustaceans. Head to the Campuyo White Sandbar to spot for dolphins.
Return to the resort for overnight.
Distance and journey times:
Dauin to Bais City: 64km, 2 hrs.
Day 3: Dumaguete - Malatapay - Apo Island
Set off for a visit to the village of Malatapay and witness a colourful tabu that is held every Wednesday. On this day, villagers come down from the hills to auction livestock, buy and sell produce and handicrafts and enjoy fresh fish and tuba.
Proceed to the beach located at the end of the market and board an outrigger boat for the 40-minute boat ride to Apo Island. In Apo Island, enjoy snorkelling in its wide reef flats and coral mounds teeming with an extensive variety of fish.
Overnight at your resort in Dumaguete.
Distance and journey times:
Dauin to Malatapay village: 6 km, 10 mins
Malatapay to Apo Island: 40 mins by boat
Day 4: Dumaguete to Siquijor
Transfer to the mystical island of Siquijor. At the pier in Siquijor, you will be met and transferred to Coco Grove Resort, a cosy resort tucked in a thicket of coconut trees fronting a private white sandy beach. Rest of the day free at leisure.
Overnight.
Distance and journey times:
Dauin to Dumaguete Pier: 20 km, 40 mins.
Dumaguete ferry to Siquijor 1.30 hrs by ferry
Siquijor Pier to Coco Grove Resort: 10 km, 25 mins.
Day 5: Siquijor touring
Explore this hilly, limestone island, which, after misconstruing masses of glowing fireflies seen from the decks of their ships for volcanic fires, came to be called 'Isla del Fuego' by the Spaniards. Visit Lazi, where the oldest and biggest convent in the Far East is located. Proceed to visit St Isidore Parish Church, and Cambugahay Falls, a three-tiered waterfall sheltered beneath a canopy of trees.
After lunch, embark on a short tour of Siquijor town with a stop at St. Francis of Assisi Church and take an easy trek up to Mt. Bandilaan, the highest peak of the island province, for a bird's eye view of the surrounding area. Overnight at the resort.
Day 6: Siquijor
Free day to enjoy the facilities of the resort.
Day 7: Departure from Siquijor
Transfer by ferry to Dumaguete to catch your flight to Manila.
Distance and journey times:
From Resort to Pier: 10 km, 25 mins
Siquijor to Dumaguete Pier: 1.30 hrs
Dumaguete Pier to Airport:: 6 km, 20 mins.
Find out more about the Dumaguete Island Hopping