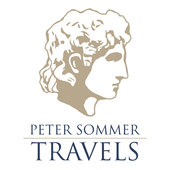 Ireland by Peter Sommer Travels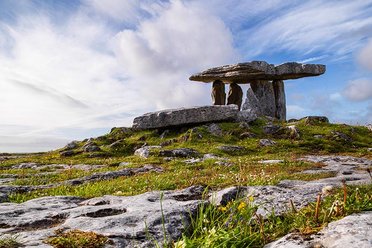 For years, it has been our dream to offer tours in Ireland - and we are thrilled to see that dream become reality. In recent years, the Peter Sommer Travels approach to travel, accommodation, gastronomy and - last but not least - narrative has made our Mediterranean tours a unique and premium experience. The decision to apply the same approach to the United Kingdom has made it a logical step to also include its smaller island neighbour in our agenda. Heinrich, our resident expert in Greece, has spent more than a decade of his life in Ireland and harbours not just a fascination, but a deep and personal affection for the country, its people and its culture. Paired with his profound knowledge
For years, it has been our dream to offer tours in Ireland - and we are thrilled to see that dream become reality. In recent years, the Peter Sommer Travels approach to travel, accommodation, gastronomy and - last but not least - narrative has made our Mediterranean tours a unique and premium experience. The decision to apply the same approach to the United Kingdom has made it a logical step to also include its smaller island neighbour in our agenda. Heinrich, our resident expert in Greece, has spent more than a decade of his life in Ireland and harbours not just a fascination, but a deep and personal affection for the country, its people and its culture. Paired with his profound knowledge of Irish archaeology, that affection has become the foundation for our Irish itineraries.

The same ideas that have established our acclaimed Exploring Tours as some of the best-prepared and most carefully crafted cultural travel offerings in regions of Greece and Italy are the background for our Irish tours:. They include: painstaking attention to detail based on intimate knowledge of a region, a holistic view of land and culture, bold "outside the box" thinking and a passionate ambition to present our guests with the best, the most interesting, the most real experience of an area and its history. Based on these principles, our tours in Ireland will be of equal interest to the first-time visitor and to the seasoned connoisseur of the "Emerald Isle".

If you are interested in sharing our experience and knowledge of the country, but the dates of our tours do not match with your travel plans, please contact our office. As with all of our tours, we are happy to customise and adapt our itineraries to create bespoke tailor-made trips to suit your own schedule. We hope to welcome you soon on one of our unique tours. Why not join us in discovering the beauties of Ireland, from the urban vistas of Dublin via the rich heritage of the country's Eastern province, Leinster, to the wild and rugged Atlantic Shores of Connaught?