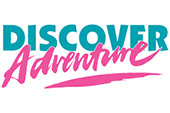 Inca Trail to Machu Picchu
Inca Trail to Machu Picchu Overview
Machu Picchu is one of the most iconic sights in South America, and the culmination of our magnificent Inca Trail trek through the Peruvian Andes. Join us as we trek this breathtakingly beautiful route through valleys and high passes, scattered with fascinating Inca ruins.
Trekking on Inca-paved paths and steps, our route takes us up through lush cloudforest to the demanding Dead Woman's Pass (4200m). Continually climbing up or dropping down, our way is steep at times, and the altitude adds to the challenge. We finally come to the Sun Gate, which overlooks Machu Picchu, where your first magical glimpse provides an unforgettable reward for your efforts.
Permits for the Inca Trail are restricted and must be secured months in advance, so sign up in good time!
Find out more about the Inca Trail to Machu Picchu