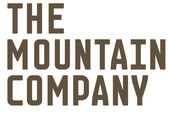 Mera Peak Expedition in Nepal
Mera Peak Expedition in Nepal Overview
Mera Peak is the highest trekking peak in Nepal at over 6,400m. The view from the summit is one of the finest in the Himalaya with five 8,000m peaks visible: Everest, Lhotse, Cho Oyu, Makalu and Kanchenjunga.
Mera Peak Expedition gives you the chance to climb a Himalayan peak while following a non technical route to the summit. Our itinerary has been carefully designed to allow for gradual acclimatisation. We believe that by using this itinerary you will have a higher chance of safely summiting Mera Peak and enjoying the experience. As a safety precaution we bring a portable altitude chamber, an oxymeter and a satellite phone.
This expedition would be suitable for a climber visiting the Himalayas for the first time or keen hill walkers with some previous experience of using crampons and ice axe. You can learn these basic mountaineering skills by joining our annual Chamonix training weekend.
Find out more about Mera Peak Expedition