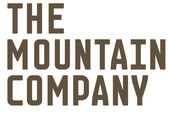 Ama Dablam Base Camp in Nepal
Ama Dablam Base Camp in Nepal Overview
Ama Dablam Base Camp and Everest Discovery is a leisurely trek to Everest region with visits to Sherpa villages and Buddhist monasteries.
The Everest region is the most famous area in Nepal and, perhaps, the entire Himalaya, as it is the centre for many major mountaineering expeditions. Here Himalayan giants from Everest to Ama Dablam tower above Khumbu valley, making this valley one of the world's most magical and inspiring places to visit and trek.
We follow in the footsteps of famous mountaineers and follow a good trail from lodge to lodge through beautiful Nepalese villages. There will be spectacular views of Mount Everest and many other Khumbu peaks while visiting the main Sherpa villages and monasteries.
You have the opportunity to trek to Ama Dablam Base Camp which is off the beaten track and well worth the walk for its rewarding views.
Find out more about the Ama Dablam Base Camp in Nepal