Westmorland Way by Mickledore Travel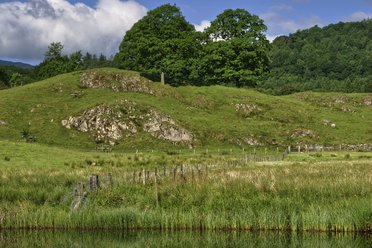 TheWestmorland Way is a scenic 95 mile walk through the old county of that name.
The route starts in Appleby, the county town of Westmorland, It then travels west and generally southwards, winding its way through some of the finest Lake District scenery, passing Ullswater, Grasmere and Windermere, before visiting the market town of Kendal. From there it follows the canal and tracks through woodlands and meadows to Westmorland's only port, Arnside, on the shores of Morecambe Bay.
The route consists of rolling hills and moorland, Lakeland fells, then the lowlands of South Cumbria.

Generally there are good tracks and paths, but there are some sections which are not as well maintained
TheWestmorland Way is a scenic 95 mile walk through the old county of that name.
The route starts in Appleby, the county town of Westmorland, It then travels west and generally southwards, winding its way through some of the finest Lake District scenery, passing Ullswater, Grasmere and Windermere, before visiting the market town of Kendal. From there it follows the canal and tracks through woodlands and meadows to Westmorland's only port, Arnside, on the shores of Morecambe Bay.
The route consists of rolling hills and moorland, Lakeland fells, then the lowlands of South Cumbria.

Generally there are good tracks and paths, but there are some sections which are not as well maintained. The section through the Lake District is a bit rougher, but good paths for the hills.

There is more ascent and descent in the central section through the Lakes. The biggest climb is 450m up to Grisedale tarn from Patterdale.

There isn't any signposting so you will need to use your map and guidebook . You might encounter hill fog going over Grisedale so will need to be able to navigate, but the path is good.