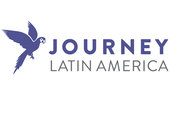 Luxury Mexico: Yucatan in Style
Luxury Mexico: Yucatan in Style Overview
This luxurious two-week private tour offers you a selection of Mexico's most fascinating historical places and archaeological sites, and you stay at the country's top quality accommodation, each unique and original in its own way, including beautifully restored former colonial haciendas.
Holiday itinerary
Day 1 Arrive in Mexico City. Transfer to central hotel.
Day 2 Guided tour of Mexico City and the Teotihuacan pyramids.
Day 3 Visit the artistic quarter of Coyoacán and the Frida Kahlo Museum.
Day 4 Fly to Campeche, transfer to hacienda hotel.
Day 5 Guided excursion to Edzná ruins.
Day 6 By road to Mérida, transfer to hacienda hotel.
Day 7 Guided excursion to hacienda Sotuta de Peón.
Day 8 At leisure at hacienda hotel.
Day 9 Transfer to Mérida, continue to Chichén Itzá archaeological site, guided tour of the ruins. Overnight nearby.
Day 10 Transfer by road to resort on Mayan Riviera, Caribbean coast.
Day 11-13 At leisure on the Caribbean coast. Two gastronomic experiences are included.
Day 14 Transfer to Cancún airport for international flight home.
Find out more about the Luxury Mexico: Yucatan in Style