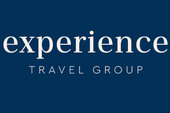 Boutique Sri Lanka & Maldives
Boutique Sri Lanka & Maldives Overview
This fantastic 2 week holiday takes in some of the best of Sri Lanka, with a short and relaxing stay in the Maldives at the end. Featuring some of our best signature boutique and character hotels, this trip includes some of the highlights of Sri Lanka - from the cultural triangle, to the tea estates around Kandy.
Boutique Sri Lanka & The Maldives
For a small island Sri Lanka is incredibly varied in its scenery, culture and wildlife. The only thing Sri Lanka lacks is world class snorkelling, but it very well in conjunction with the Maldives - just an hours flight away.
This trip has a nice balance of different aspects of Sri Lanka without too much moving around. We have recommend here a relaxed start after a long flight in the coconut groves of Panalla close by the international airport. From there we've suggested going up to the cultural triangle and exploring the many sites in the vicinity as well as an elephant safari in Minneriya National Park. From there it's up into the hills for a stay on working tea estate and down to Colombo before heading to the Maldives for your own Robinson Crusoe experience.
Highlights include:
Horathapola Coconut Estate - wonderful peaceful introduction to Sri Lankan life.
Exploring the 3000 year old ancient city of Anuradhapura.
Rosyth Tea Estate - Exploring Kandy and the tea clad hills around.
Blissful relation in the Maldives!
This suggested itinerary can be tailor-made to suit just like all of our holidays. Everyone is different so no 2 holidays are the same!
All of holidays include our unique day experiences - from a walking tour in Colombo, to our own take on the sites of the cultural triangle and our exclusive colonial Kandy tour.
Let us help you discover your Sri Lanka.
Find out more about the Boutique Sri Lanka & Maldives