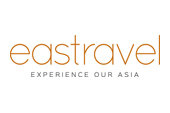 Borneo Batang Ai Safari
Borneo Batang Ai Safari Overview
A Borneo rainforest adventure. Meet the Iban at Nanga Sumpa Lodge, go on river cruises and relax at the Aiman Batang Ai.
Day 1: Kuching to Batang Ai National Park
This exciting adventure starts with a drive to Semenggoh Orangutan Centre. Walk through the scenic forest reserve to the feeding platform and see the orangutans swaying from the treetop canopy as they come down for the feeding. Continue a 4-hour drive through the scenic greenery of rainforest and fields of pepper and rubber. Stop at Serian town to visit an excellent farmers market. Drive to Batang Ai Hydro Dam and transfer by motorised boat for a 20 minutes ride across the Batang Ai Lake to Aiman Batang Ai Longhouse Resort.
Stay for 2 nights.
Distance and journey times:
Kuching to Semenggoh Orangutan centre: 29 km, 1 hr
Semenggoh Orangutan Centre to Batang Ai: 257 km, 4 hrs
Day 2: Batang Ai National Park
A full day to explore Ulu Ai by traditional longboat. Visit Nanga Ukum Longhouse to learn more about the traditional warrior dance, music, and songs. Try your hands on the blow pipe and taste locally brewed rice wine 'Tuak'.
Overnight at Aiman Batang Ai.
Day 3: Batang Ai to Kuching
Transfer by boat to Batang Ai terminal for your return journey to Kuching.
Find out more about the Batang Ai Safari