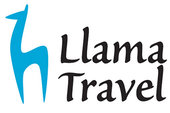 Ecuador and the Galapagos islands by Llama Travel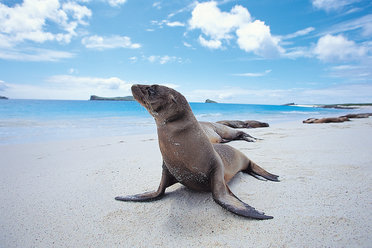 The Galapagos are famous as the islands that led to the Theory of Evolution. Today, visiting the islands and swimming in the surrounding waters, you can see the same wildlife that Charles Darwin saw on the Beagle in 1835. As the wildlife is not afraid of humans, you have an unparalleled opportunity to have a real close encounter with nature.

However, the Galapagos Islands are only part of the wonders of Ecuador. The equator runs through the centre of the country (hence the country's name) and the Andes run the full length of the mainland, with snow-capped volcanoes, traditional markets and beautiful colonial cities. The summit of Chimborazo, Ecuador's tallest mountain, is actually the
The Galapagos are famous as the islands that led to the Theory of Evolution. Today, visiting the islands and swimming in the surrounding waters, you can see the same wildlife that Charles Darwin saw on the Beagle in 1835. As the wildlife is not afraid of humans, you have an unparalleled opportunity to have a real close encounter with nature.

However, the Galapagos Islands are only part of the wonders of Ecuador. The equator runs through the centre of the country (hence the country's name) and the Andes run the full length of the mainland, with snow-capped volcanoes, traditional markets and beautiful colonial cities. The summit of Chimborazo, Ecuador's tallest mountain, is actually the furthest point from the centre of the earth. You can also visit some of the best preserved jungle in the Amazon rainforest and the cloud forest near Quito contains an incredible variety of birdlife.

Llama Travel has been offering a very wide range of high quality tours the Galapagos Islands and Ecuador for several years and is proud to be one of the leading operators to this amazing country.