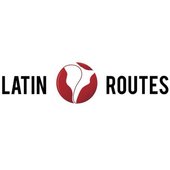 Latin Routes by Latin Routes, Polar Routes, Travel Routes
Latin Routes is an award-winning and leading UK tour operator providing holidays to Latin America. We have a passionate team of knowledgeable Travel Specialists ready to help you plan the trip of a lifetime - whether it's designing your own Truly Individual Holiday or joining one of our incredible Escorted Small Group Tours.

Truly Individual Holidays

Every truly individual holiday we offer is designed around you, including the places you want to see and the things that are important to you. We don't sell fixed-itinerary holidays and we won't shoehorn you into a set itinerary because it's better for us. We offer a wide range of accommodation from 2* guesthouses to 5* luxury Resorts
Latin Routes is an award-winning and leading UK tour operator providing holidays to Latin America. We have a passionate team of knowledgeable Travel Specialists ready to help you plan the trip of a lifetime - whether it's designing your own Truly Individual Holiday or joining one of our incredible Escorted Small Group Tours.

Truly Individual Holidays

Every truly individual holiday we offer is designed around you, including the places you want to see and the things that are important to you. We don't sell fixed-itinerary holidays and we won't shoehorn you into a set itinerary because it's better for us. We offer a wide range of accommodation from 2* guesthouses to 5* luxury Resorts so getting what you want doesn't have to cost the earth. After your initial quotation, you are free to make as many changes as you like until you are 100% happy. We don't charge any consultation fees and there is no obligation to buy.

Escorted Small Group Tours

Our fantastic programme of Escorted Small Group Tours will not only take you to some of Latin America's most famous highlights, but they also give you the chance to visit places off the beaten track, meet the locals and truly learn about a region's incredible nature and history from our expert Tour Leaders and additional knowledgeable local guides, all whilst travelling in a fun and sociable atmosphere, and making new life-long friends.