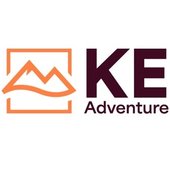 Winter Activity, Ski Touring & Snowshoeing Holidays by KE Adventure Travel
• Learn the basics of cross-country skiing in the Italian Alps

• Ski the Kungsleden, Sweden`s classic hut-to-hut trail

• Explore the Chamonix Valley in winter on snowshoes

• Enjoy a winter adventure week in Slovenia

• Ride a snowmobile and go icefishing in Arctic Finland

With almost 30 years in the business of operating adventure holidays, there is no-one better able to look after your winter holidays than KE. Our winter holidays are all about having fun in the snow and the mountains, away from the downhill crowds and busy ski resorts. Instead, we seek out the quieter areas; ski touring in Sweden and Iceland, cross-country skiing across France's Jura Mountains, snowshoeing
• Learn the basics of cross-country skiing in the Italian Alps

• Ski the Kungsleden, Sweden`s classic hut-to-hut trail

• Explore the Chamonix Valley in winter on snowshoes

• Enjoy a winter adventure week in Slovenia

• Ride a snowmobile and go icefishing in Arctic Finland

With almost 30 years in the business of operating adventure holidays, there is no-one better able to look after your winter holidays than KE. Our winter holidays are all about having fun in the snow and the mountains, away from the downhill crowds and busy ski resorts. Instead, we seek out the quieter areas; ski touring in Sweden and Iceland, cross-country skiing across France's Jura Mountains, snowshoeing in the Alps and Pyrenees. With KE you can also get friendly with the local huskies on a dog-sledding adventure in Scandinavia, sleep in an igloo in Slovenia or explore the frozen interior of the far-flung island of South Georgia whilst making the classic 'Shackleton Crossing' on skis. If you like snow, we definitely have a holiday to suit you.

Quite aside from the popular pastimes of downhill skiing and snowboarding there are many adventurous activities that come into their own during the winter months and which can be enjoyed as a group activity with like-minded travellers. Our winter programme is divided into three holiday types: winter multi-activity, ski touring, and snowshoeing.

Multi-activity in winter might be meeting the Sami people and their reindeer in Arctic Finland or snowshoe hiking under the Northern Lights. Alternatively, you could be ice-climbing and dog-sledding in the Julian Alps of Slovenia.

Our ski-based holidays include the tough ski mountaineering Haute Route, from Chamonix to Zermatt, as well as easier centre-based winter exploration such as the Italian Ski Weekend - a chance to sample cross-country skiing for the first time.

Following snow-clad trails that are otherwise completely inaccessibly, snowshoes allow us to explore forested ridges and climb to high mountain viewpoints. Well away from the ski crowds, but with the option to join them in the evenings for a drink or two, this is the best of both worlds!