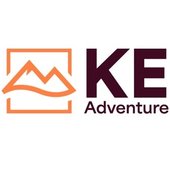 Wildlife & Safari Holidays by KE Adventure Travel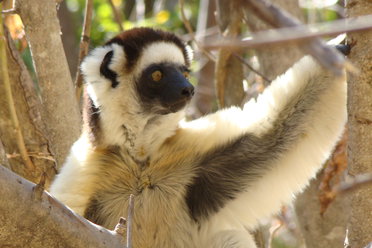 • Get up close and personal with an elusive silverback gorilla

• Madagascar's unique wildlife, including Lemurs & the Indri Indri

• Spot Rhino on an Elephant Safari in Chitwan National Park

• Game drive across the Ngorongoro Crater in Tanzania

• See penguins, whales or polar bears on a Polar Cruise

Our wildlife and safari holidays take you up close and personal to the world's most incredible animals. Wildlife experiences can take on many forms: a vehicle specially adapted for game viewing in Tanzania and India; boat trips in Borneo viewing proboscis monkeys, or cruising to the enchanted polar regions to see penguins and polar bears; on foot in Madagascar you can see lemurs
• Get up close and personal with an elusive silverback gorilla

• Madagascar's unique wildlife, including Lemurs & the Indri Indri

• Spot Rhino on an Elephant Safari in Chitwan National Park

• Game drive across the Ngorongoro Crater in Tanzania

• See penguins, whales or polar bears on a Polar Cruise

Our wildlife and safari holidays take you up close and personal to the world's most incredible animals. Wildlife experiences can take on many forms: a vehicle specially adapted for game viewing in Tanzania and India; boat trips in Borneo viewing proboscis monkeys, or cruising to the enchanted polar regions to see penguins and polar bears; on foot in Madagascar you can see lemurs and in Rwanda a mountain gorilla.

Watching an endangered tiger softly pace up the dirt track from your jeep, or tracking mountain Gorillas in Uganda can be a life changing moment. On all of our safari's we ensure that you will have the best knowledge and experience with an expert guide informing you of the best sights and stories of the wildlife you are seeing.

Many of our safari's include sightseeing of the surrounding areas as well and possibly a few days walking, for example you can see howler monkeys in Costa Rica as well as trekking through the jungle, scale Rwanda's highest peak after seeing a gorilla, camp and trek in Bhutan and also see black necked cranes, or take your family and see the terracotta warriors, the great Wall and a panda bear. If you want to cycle whilst you see wildlife (maybe a flamingo or rhino in the Ngorongoro crater) then we offer something for you as well in our Out of Africa biking holiday.

If you are looking for an adventure holiday which includes some of the world's endangered species of wildlife then you are sure to find a holiday to suit you within our wildlife and safari selection.