Photographic Holidays by KE Adventure Travel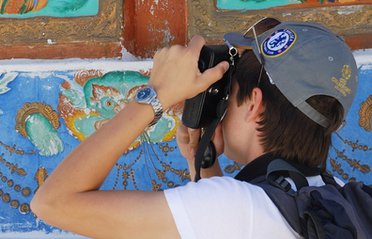 • Adventure Travel with a photographic focus

• Photograph the fishermen on Burma`s Inle Lake with Colin Prior

• Learn new techniques form the experts on our photography holidays

• Explore the wonders of Iceland with John Gravett

• Open to all photographers from beginners to advanced

Travel with a well-known professional photographer to ensure you capture the best photographic opportunities whilst learning new techniques and getting useful tips. KE has long experience of running photo special holidays, hosted by well-known photographers, such as Colin Prior. The destinations of our photography holidays change from year to year, so that you can capture dramatic landscapes, colourful markets and amazing sights all over the world. The focus on these holidays is experiencing the country as well as finding the perfect place for a great picture. Working with our host photographer, we also have a local leader who will, for instance, ensure that we are up at dawn to take snaps of the sunrise, where this is appropriate. The local guide will also be able to advise where it is and isn't appropriate to approach local people for photographs. All our local expertise and years of experience in these countries enables the team to give you the best chance to take some memorable photographs.

Past KE photography holidays have included visits to Everest Basecamp, to the souks of Marrakech and to the colourful regligious festivals of Bhutan. Destinations vary each year and the holidays themselves vary in length, from a week in Iceland to 2 weeks in Burma. Our current selection includes an 8-day photographic holiday to Iceland with the Keswick-based pro, John Gravett and a 2-week trip to the USA with the same photographer. We also have an adventure in Jordan with Steve Razzetti, focussing on Petra, Wadi Rum and its desert landscapes. And, most recently, we have introduced an exciting photo holiday in Burma with Colin Prior. All of our photographic holidays are for small groups, allowing you to can get the attention you need to improve your pictures. We are happy to have people at all levels of photography, so if you have just started and are still not sure which camera to invest your money in, or you wanting fine tune your skills at a more advanced level. All you need is an interest in adventure travel, photography, and of course a camera!

We're sorry. There are currently no holidays available for this programme, this may be because the holidays are seasonal or are being updated by the operator. Please contact them directly for more details.