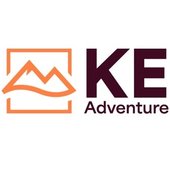 Discovery Holidays by KE Adventure Travel
• Stay in a yurt in Mongolia or in remote Uzbekistan

• Visit the Taj Mahal at dawn and see Tigers in India

• Ride a camel in the Sahara desert in Morocco

• Track mountain gorillas in Uganda

• Explore the temples and trails of Burma


Our Discovery collection draws together the best of our holidays that focus on the culture of a destination, as well as on visiting iconic sights and embracing local traditions. Some of these Discovery holidays will also have an element of activity, combining sightseeing with short walks, for example. Others might have a multi-activity holiday format, including biking and/or rafting, for instance, and these holidays are specifically designed
• Stay in a yurt in Mongolia or in remote Uzbekistan

• Visit the Taj Mahal at dawn and see Tigers in India

• Ride a camel in the Sahara desert in Morocco

• Track mountain gorillas in Uganda

• Explore the temples and trails of Burma


Our Discovery collection draws together the best of our holidays that focus on the culture of a destination, as well as on visiting iconic sights and embracing local traditions. Some of these Discovery holidays will also have an element of activity, combining sightseeing with short walks, for example. Others might have a multi-activity holiday format, including biking and/or rafting, for instance, and these holidays are specifically designed for the adrenaline seeker! Also within our discovery collection are those of our holidays with a wildlife emphasis, photographic workshops, and polar cruise holidays.

Never too physically demanding, these are predominantly touring holidays and their grade (usually towards the lower end of our 1 to 12 scale) reflects, in part, the remoteness of the area visited and the conditions likely to be encountered. Our Discovery holidays allow the discerning traveller to get right to the heart of many of the world's most stimulating destinations.

Using our 3 decades of experience in the business of adventure travel, we have created Discovery holidays that have a lot to offer. These are adventure holidays that have excited our interest - quite simply, they are the best discovery holidays in the world and include everything from Nepal Explorer to the Highlights of Sri Lanka and the Wildlife of Costa Rica. If you are looking to Walk the Great Wall of China or Explore Madagascar or take a Photographic Tour of Jordan then this is where your dreams can be realised.

Choose one of our discovery holidays for the chance to escape your day-to-day routine, experience one of the world's exotic regions and learn a little of the way-of life of the local people.