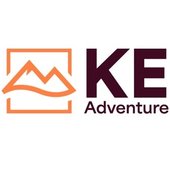 Climbing & Mountaineering Holidays by KE Adventure Travel
• Climb North Africa's highest peak, Toubkal in winter conditions

• Stok Kangri - an excellent introduction to Himalayan climbing

• Stand on top of the world's highest active volcano - Cotopaxi

• Climb Aconcagua - One of the worlds 7 summits

• Mount Khuiten - an ascent of the world's most remote peak

KE Adventure Travel has an outstanding collection of climbing holidays that will take you to the world's most spectacular mountain ranges. Our climbing trips usually involve the ascent of snow-covered peaks where climbing ropes, ice axes and other items of mountaineering equipment may be used. Our range comprises of big peaks in the Himalayas, like Mera Peak, Aconcagua - the
• Climb North Africa's highest peak, Toubkal in winter conditions

• Stok Kangri - an excellent introduction to Himalayan climbing

• Stand on top of the world's highest active volcano - Cotopaxi

• Climb Aconcagua - One of the worlds 7 summits

• Mount Khuiten - an ascent of the world's most remote peak

KE Adventure Travel has an outstanding collection of climbing holidays that will take you to the world's most spectacular mountain ranges. Our climbing trips usually involve the ascent of snow-covered peaks where climbing ropes, ice axes and other items of mountaineering equipment may be used. Our range comprises of big peaks in the Himalayas, like Mera Peak, Aconcagua - the highest peak in the Southern Hemisphere and Mount Khuiten rising above the Mongolian Steppe. There are also unusual peaks such as the volcanoes of Ecuador, Guatemala or Iceland as well as a number of Alpine classics, including Mont Blanc.

Each of our climbing holidays provides you with something unique, and all benefit from absolutely stunning views across the natural wonders of the world. As you look down from above the cloud line you can't help but be awed by the magnificence, scale and scope before you. When your holiday is over, you'll have achieved something amazing and leave with memories that will last you a lifetime.

Our climbing holidays can involve multi-day approaches on foot to a basecamp below the objective mountain. On this stage of the trip (which is effectively trekking) there will usually be the support of a trek crew to carry personal belongings, along with any tents, group climbing equipment, food and cooking equipment. The climbing is generally above the snow-line and can be at high altitude. Most of our climbing holidays have an experienced Western leader and in the case of our Alpine trips, the leader is always IFMGA qualified. None of our climbing trips requires more than a single mountaineering ice-axe, together with crampons and a climbing harness. Ropes may be used to safeguard steep or exposed sections or crevassed sections of the route. With long days, high altitudes, glacier camping and the possibility of encountering poor weather, these trips can be challenging. It is important that you read and understand our grading system and also refer to the specific trip notes for more detailed information. It is essential that you are fit and experienced enough for the trip that you have chosen before booking.