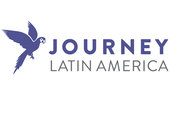 Peru by Journey Latin America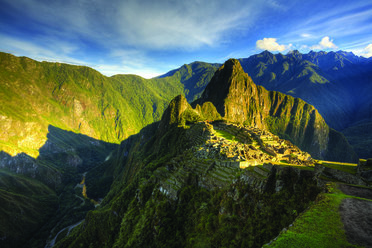 Sublime landscapes, wildlife, history, culture - Peru has more than its fair share. Its famed snow-capped Andean peaks shelter the temples and fortresses of the Inca and other pre-Columbian cultures, linked by a network of paved trails.

Much of Peru's territory lies in the Amazon basin, swathed in tropical forest, surviving virtually untouched; but its diversity of exotic wildlife and vegetation is surprisingly accessible. Peru's arid coastline is dotted with the haunting remnants of ancient cultures -easy to visit, a bit harder to decipher, always fascinating. Above and beside of all of this, the Spanish colonial heritage has survived to provide a living record of the richness of its
Sublime landscapes, wildlife, history, culture - Peru has more than its fair share. Its famed snow-capped Andean peaks shelter the temples and fortresses of the Inca and other pre-Columbian cultures, linked by a network of paved trails.

Much of Peru's territory lies in the Amazon basin, swathed in tropical forest, surviving virtually untouched; but its diversity of exotic wildlife and vegetation is surprisingly accessible. Peru's arid coastline is dotted with the haunting remnants of ancient cultures -easy to visit, a bit harder to decipher, always fascinating. Above and beside of all of this, the Spanish colonial heritage has survived to provide a living record of the richness of its art and architecture, from humble village to imperial city, the visitor is spoilt for choice. The markets, music and fiestas of contemporary Peru just add to the colour.

This is a country with a long tradition of welcoming visitors, and caters for both grass roots and luxury travel.

So whether you're a family looking to follow the footsteps of Michael Bond's clumsy bear on our From Paddington to Peru holiday; or a solo traveller looking to get off-the-beaten track on our Peru: beyond the Sacred Valley with the Lares Adventure holiday; or perhaps you're looking to join an escorted group tour like our Condor: Peru in Depth Group Tour – Peru offers so much for all types of travellers. With history, wildlife, adventure and an incredible gastronomic scene, contact our Travel Experts and start planning your holiday to Peru.