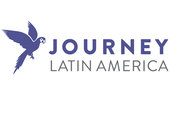 Chile by Journey Latin America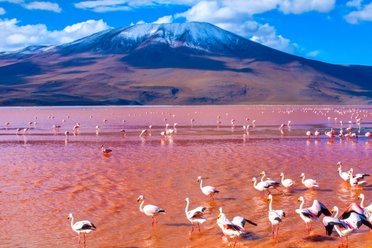 Transposed to Western Europe, Chile would stretch from Norway to Tunisia, some 4,300km. A skinny coastal strip backed by the Andes mountain range, it has a variety of climate and landscape to match its changing latitudes. The country is proud of its arts and culture, producing world-famous poets and authors.

But it's the awe-inspiring scenery that provides the greatest appeal: wildlife-filled countryside, from scorched volcano-dotted desert through fertile lake-land to a Patagonian wilderness surrounded by enormous glaciers. This is a country of the great outdoors, and there is a range of activities on offer to match. The icing on the cake is fascinating Easter Island, a remote Chilean
Transposed to Western Europe, Chile would stretch from Norway to Tunisia, some 4,300km. A skinny coastal strip backed by the Andes mountain range, it has a variety of climate and landscape to match its changing latitudes. The country is proud of its arts and culture, producing world-famous poets and authors.

But it's the awe-inspiring scenery that provides the greatest appeal: wildlife-filled countryside, from scorched volcano-dotted desert through fertile lake-land to a Patagonian wilderness surrounded by enormous glaciers. This is a country of the great outdoors, and there is a range of activities on offer to match. The icing on the cake is fascinating Easter Island, a remote Chilean territory with a Polynesian culture two time zones away in the Pacific Ocean.

Following a history of upheavals, Chile is a peaceful and welcoming place with a good infrastructure and, in spite of the distances it is easy to get around, with excellent hotels, abundant fresh seafood and cheap, delicious wines.

We have holidays to Chile available to fit any type of traveller. If you're looking for an active family holiday, why not try Family Patagonia: Glacial lakes and mountains? Are you travelling solo, and prefer to discover the country in the company of like-minded travellers? Have a look at our Penguin: Extremes of Chile group tour, or another of our group holidays.

With almost 40 years of experience in creating award-winning tailor-made holidays and escorted group tours to Central and South America, we are best placed to plan you the perfect itinerary. Contact our Travel Experts and start planning your perfect holiday to Chile today.