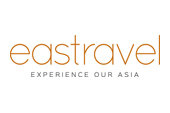 Culture and Culinary of Japan
Culture and Culinary of Japan Overview
Culture and Culinary tour of Japan This tour takes you from the vibrant capital city of Tokyo on a trail through picturesque villages and former capitals. Experience the county's oldest Geisha district and discover the secret of the Japanese Soba noodle in a lesson.


Day 1: Arrival in Tokyo
Arrive in Tokyo, where you will be welcomed by an Eastravel representative at the airport and assisted with transferring to your hotel. The rest of the day is at your leisure. Overnight in Tokyo
Day 2: Tsukiji Fish Market
An early start today as you head with a local guide to Tsukiji Fish Market. Best known as one of the world's largest fish markets, Tsukiji handles over 2,000 tons of marine products per day. After exploring the outer market, you can 'sample the wares' at one of the market's fresh sushi bars. Following breakfast, stroll through nearby Hama-Rikyu Teien, a former private garden of an Edo period lord. Break up your walk with a stop in a tea house on a small island on the park's lake, where you will have the opportunity to witness a short tea ceremony. You will then have a chance to view Tokyo from a different angle as you take a boat cruise along the Sumida River. Next stop will be Asakusa, part of Tokyo's Shitamachi, or old town. Asakusa is home to Sensoji Temple, Tokyo's oldest Buddhist temple, and is also the city's oldest Geisha district. The streets around Sensoji have many traditional shops selling Japanese crafts and souvenirs and are a delight to wander through. Last stop for the day is Ueno's Ameyoko-Cho, a busy market street underneath the train lines. Originally the site of a black market after World War Two, this bustling market is filled with shops and stalls selling various products such as fresh fish, dried food and spices, and is a great place to try some local snacks. Overnight in Tokyo
Day 3: Japanese soba noodle lesson
Discover the secret of the Japanese soba (buckwheat) noodle in a half-day lesson with a soba specialist who will show you how to correctly prepare and make this Japanese staple. Overnight in Tokyo
Day 4: Travel to Takayama
Leave bustling Tokyo behind as you take Japan's world-famous Shinkansen bullet train to Takayama. This afternoon we recommend visiting one of the town's many sake breweries for a taste of the local drop, its high quality owing to the area's clean water sources. In Takayama, you will be staying in traditional Japanese-style ryokan accommodation, complete with tatami mats, shoji rice paper sliding doors and onsen baths. Tonight, relax in your yukata, or lightweight kimono, and dine on a sumptuous kaiseki multi-course meal. An onsen after dinner is highly recommended. Overnight in Takayama.
Day 5: Takayama morning market
After breakfast head up to the Miyagawa morning market with stalls selling local crafts and produce, a good opportunity to try some of the local fruit and vegetables. A short bus ride will take you to Hida No Sato Folk Village, an open-air museum exhibiting over 30 typical farmhouses and other traditional buildings from the Hida region. There is also a workshop in the village illustrating how Japan's famous handicrafts are made, including wood carving, tie-dying, weaving, and lacquering. In the afternoon you can visit the Takayama Festival Floats Museum, displaying floats from the famous Takayama festival, or simply wander through the beautifully preserved old town. Dinner will be served in your ryokan. Overnight in Takayama.
Day 6: Takayama to Osaka, Japan's kitchen
Back on the Shinkansen today as you make the 4-hour journey to the city of Osaka, widely regarded as "Japan's kitchen". Your afternoon is free to explore this lively and friendly city. Overnight in Osaka.
Day 7: Day trip to Nara
Located just 1 hour from Osaka, this small town makes for an easy excursion. We recommend visiting Todaiji Temple, the world's largest wooden building and home to Japan's largest Buddha, and Kasuga Taisha, Nara's most celebrated shrine. You will also have time to wander through Nara Park, called Deer Park by locals due to the large population of tame deer living there. The afternoon is free for you to continue your sightseeing in Nara or Osaka. Overnight in Osaka.
Day 8: Travel to Mt Koya
This morning you make the scenic journey to holy Mt Koya. The 2-hour train journey is one of the best in Japan, as the local train winds its way up into the mountains of Wakayama Prefecture. The final ascent to the top of Koya is made by cable car. Mount Koya is the centre of Shingon Buddhism, an important Buddhist sect which was introduced to Japan in 805 by Kobo Daishi. Since then over one hundred temples have sprung up along the streets of Koyasan. The most important among them are Kongobuji, the head temple of Shingon Buddhism, and Okunoin, the site of Kobo Daishi's mausoleum. Koya-san and its surrounds are a UNESCO World Heritage Site. Tonight you will be staying at a shukubo, Japanese temple lodging. Dinner will be shojinryori, traditional Buddhist cuisine. Overnight in Koya-san.
Day 9: Mt Koya to Kyoto
An early start today to witness the monks chanting their morning prayers. This amazing experience is followed by a shojinryori breakfast. The rest of the day is free to further explore Koya-san before taking the train to Kyoto. Overnight in Kyoto
Day 10: Explore Kyoto
Explore Kyoto with a knowledgeable guide. Visit sites such as the Golden Pavilion and Daitoku-Ji temple complex. In the afternoon make your way to Kiyomizu (Pure Water) Temple and enjoy stunning views over Kyoto from the 13m high veranda. Finish off the day with a stroll through the atmospheric Higashiyama district, whose busy lanes lead up to Kiyomizu and are filled with quaint shops selling souvenirs including Kiyomizu-yaki pottery, sweets and pickles. Overnight in Kyoto
Day 11: Kyoto cookery class
You have the morning free in Kyoto to further explore some of the 2000 temples and shrines. Afterwards, together with a local guide, you will walk the mile-long Nishiki covered food markets, where there are many interesting food stores to explore as you help your guide buy the ingredients for your Japanese cooking class. This is a great opportunity to learn about local Japanese produce. After visiting the markets, you'll travel through the back streets and lanes of Kyoto, visit a former sake brewery for the tour of the house with sake tasting, and then finally to a traditional wooden townhouse for your Japanese cooking class. Cooking your own Japanese evening meal, you'll learn how to make rolled sushi, miso soup and cooked salad with seasonal fruit for dessert. After the meal, the evening is free for you to explore Kyoto. Overnight in Kyoto
Day 12: Departure from Kyoto
At leisure until transfer by shuttle bus to Kansai Airport.

Find out more about the Culture and Culinary of Japan